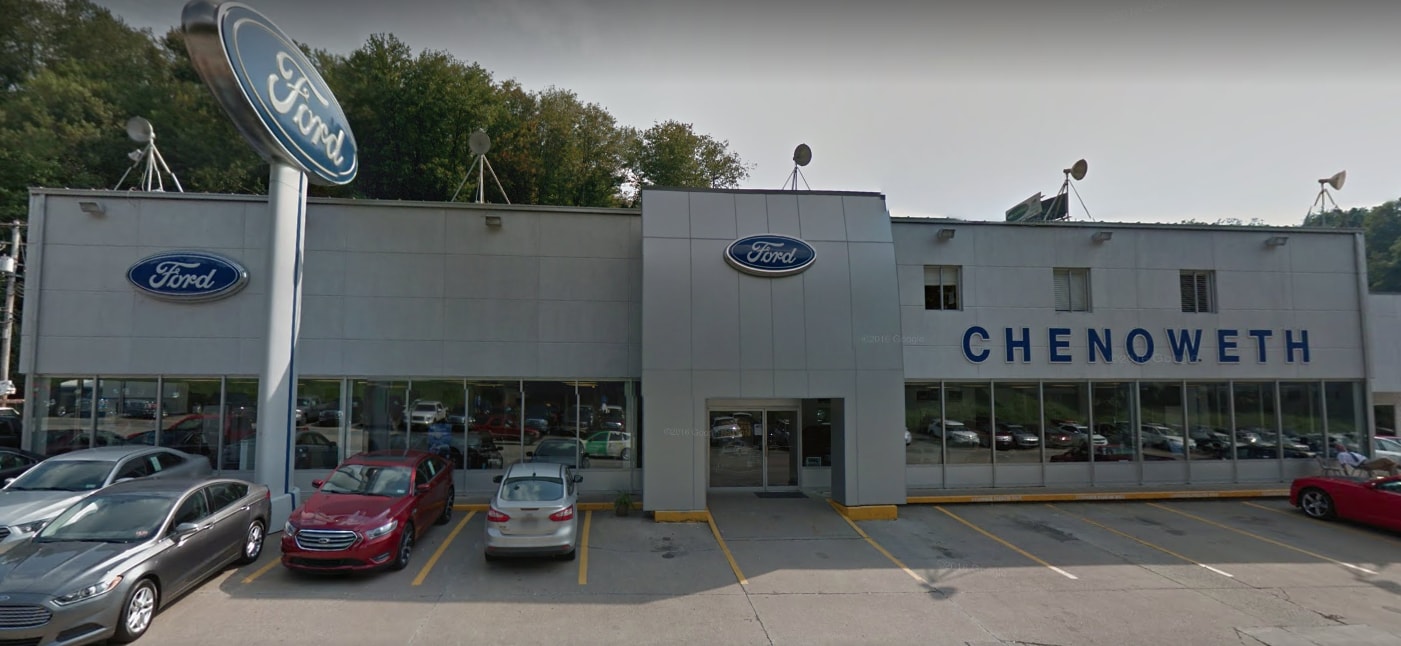 Customer service is our number one priority at Chenoweth Ford. We have plenty of new and used cars for sale on our lot and are ready to show them all off. We will make your car shopping a breeze and answer all your questions during the process. If you have any additional inquiries, feel free to call us at 888-461-4540.
Ford Vehicle FAQs
Q: Do you only carry new cars?
A: Our Clarksburg, WV Ford dealership has a large selection of new models, but we also carry pre-owned and certified pre-owned vehicles. 
Q: What should I look for in a test drive?
A: During a test drive of a new Ford car, pay attention to the acceleration and braking of the vehicle and how comfortable you are inside. You will want to take a look at the overall feel while you are driving. 
Service & Parts Questions
Q: Why do I need regular oil changes?
A: Oil changes are necessary to keep your vehicle running in good condition, as oil provides lubrication for your engine and helps maintain cleanliness. Getting an oil change on schedule will also improve fuel economy.
Q: What makes your service center different?
A: Our technicians are thoroughly trained and have experience working with all types of models. Our Ford service team are efficient in diagnosing your vehicle's problems and addressing them to get you back on the road again. We also do regular service appointments to keep your car in great shape. 
Finance FAQs;
Q: Will I qualify for a car loan?
A: Our finance team is ready to assist with all customers regardless of credit to find a loan or lease agreement that works for them on their new Ford truck, car, or SUV.
Q: How do I get a low interest rate?
A: We work with customers to get the lowest interest rate they qualify for with their credit score. When you fill out a finance application, we will be able to provide you more information. 
General Ford Dealership Questions
Q: What are your hours?
A: We are open Monday through Friday from 9 am until 7 pm and Saturday from 9 am until 6 pm. We are closed on Sundays. 
Q: How do I know how to work the special features?
A: Our knowledgeable team is ready to show you how all the gadgets on your vehicle operate as well as provide you tips and on how to make the most out of your new car.
Hours
Monday

9am-8pm

Tuesday

9am-8pm

Wednesday

9am-8pm

Thursday

9am-8pm

Friday

9am-8pm

Saturday

9am-6pm

Sunday

Closed